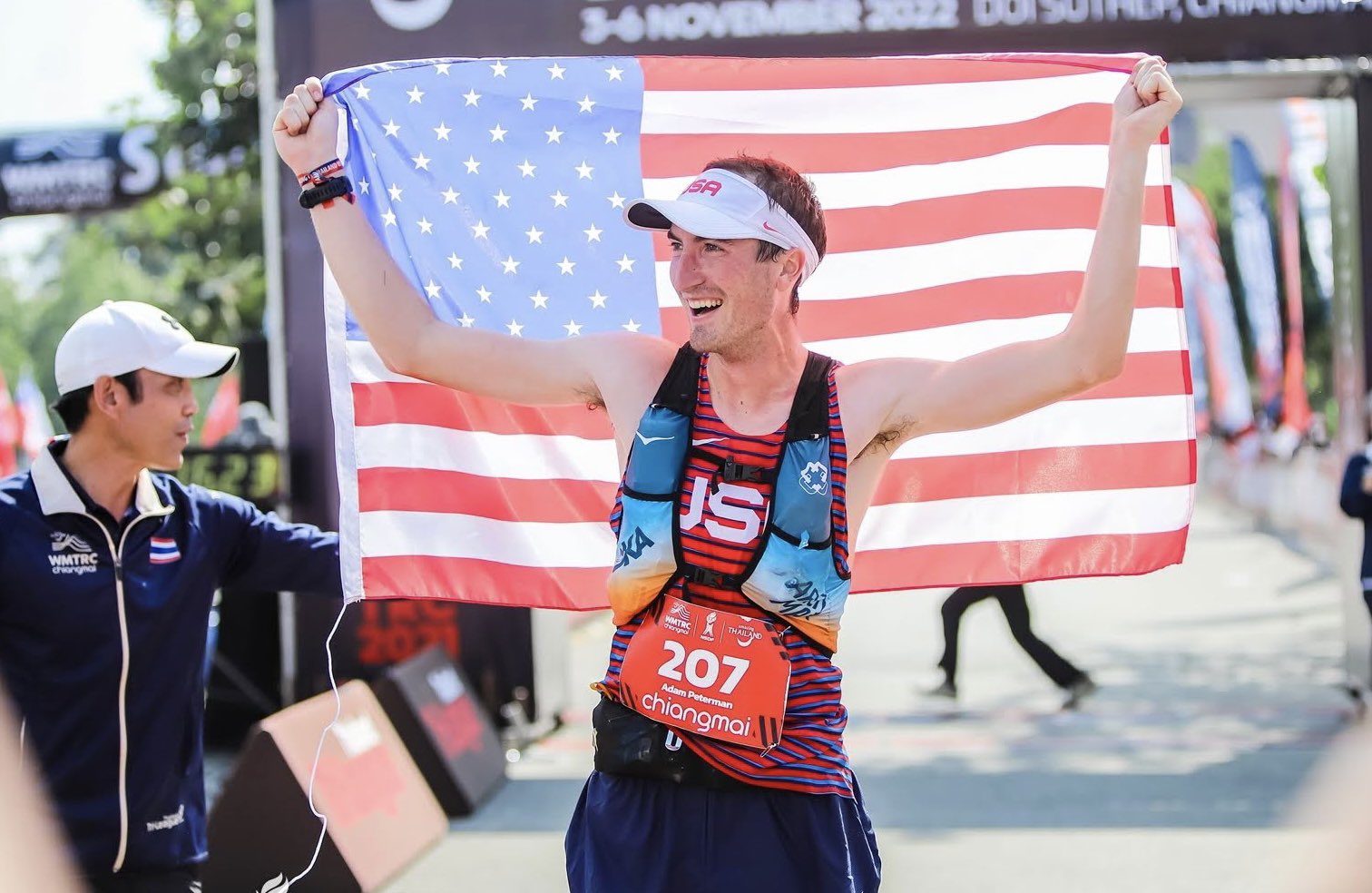 This week's guest is Adam Peterman, one of the best ultra marathoners in the country this year whose star is on the rise. Adam comes on fresh off a victory at the 80km trail World Championships and a breakout year that included wins at the Western States 100-mile race, the Canyons 100k, and last fall's JFK 50-miler.
Before Adam was a big name at the long distances, he was a steeplechaser at the University of Colorado, where he met his partner, fellow Hoka trail runner Erin Clark. We talked about Adam's journey to the ultra, his training setup in Mizzoula, MT, his plans to run a fast marathon, and much more as we dove into the fascinating world of ultra running. He's definitely going to be someone to watch for fans of the long distances in years to come, and this episode was a great look into one of the sport's newest stars.
Thanks for listening, and don't forget to rate, review, and subscribe wherever you get your podcasts. Follow us on Instagram at @runyourmouthpod for more updates and new episodes and check out the other podcasts in the CITIUS MAG network for more great track and field content. Without further ado, enjoy the episode!
On moving to trails from DI track and field:
"After college, I was really burnt out and didn't know if I wanted to race anymore. But moving back to Montana and being able to climb peaks, go mountain biking, and be around a strong group of trail runners got me excited about running again."
On being compared to Jim Walmsley:
"A lot of the races [Jim] has chosen to do are the ones that I'm excited about. I look at his times at Western States or in the 100k, and it's insane, but I want to see if I can do it too."
On the growth of trail running:
"It's a really exciting time to be a trail runner. Trail is so dynamic and unpredictable; it's fun to tune in and follow. You might have someone who's leading be throwing up 10 miles later – and even come back to win. It's going to continue to grow a lot, and live streaming is going to propel the sport to the next level of popularity."
Listen here:
Apple Podcasts | Spotify | anchor.fm
Follow:
Run Your Mouth on Facebook and Instagram
Adam Peterman on Instagram