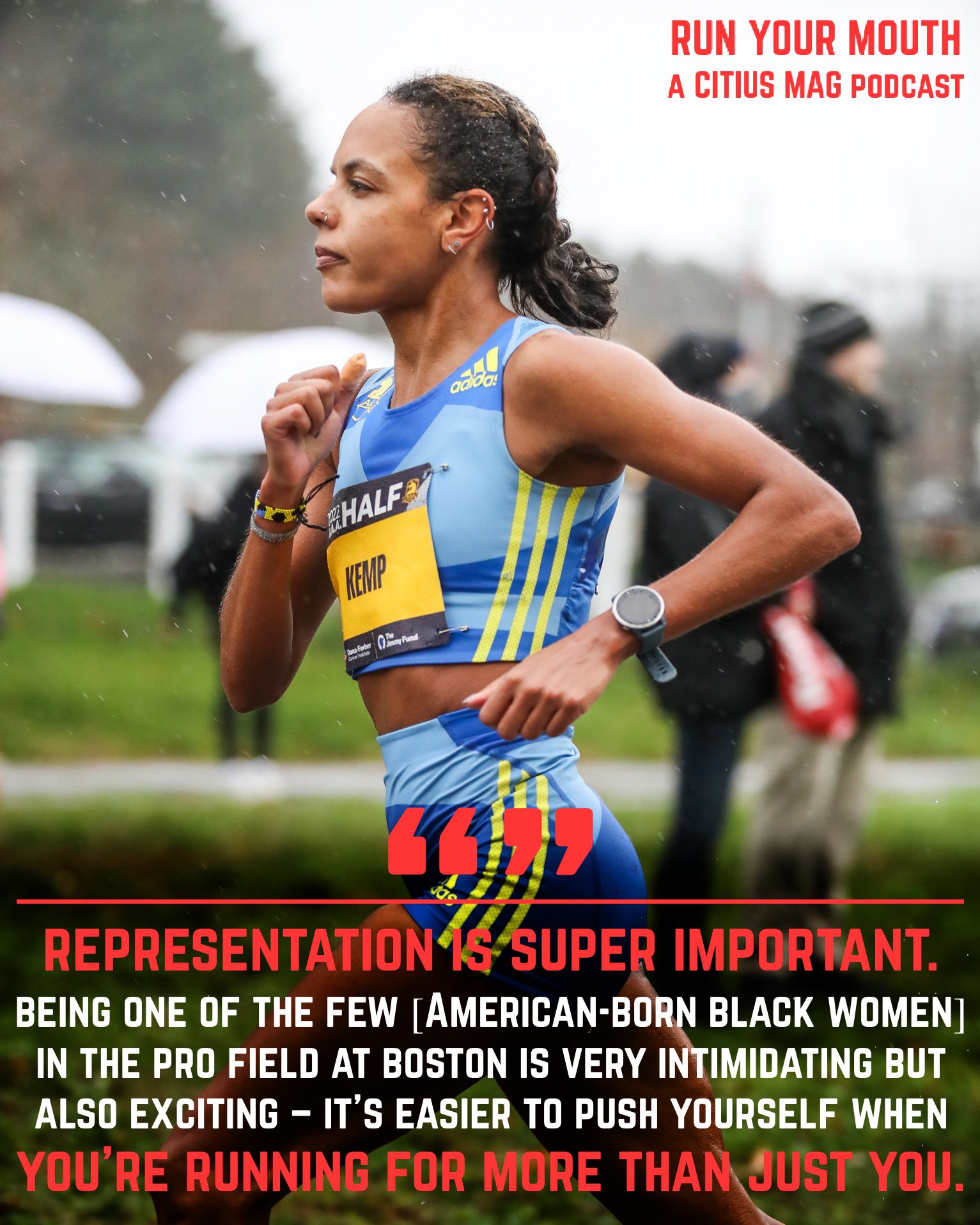 This week we had an awesome conversation with Erika Kemp, the Boston-based NC State grad who's crushed the U.S. road running scene in the last few years and is running her debut marathon in Boston this April. Erika is coming off a half marathon personal best of 1:10:38 in Houston earlier this month and has impressive track credentials to back up her road-racing wins, including PBs of 15:10 in the 5000m and 31:35 in the 10,000m.
We talked about Erika's decision to leave the BAA after four years and enter 2023 unsponsored, what it's been like to train through the holidays and coach herself, the secrets to her success on the roads, and the impact she's had on the sport through social media and telling her own story. We also covered her longstanding relationship with NC State coach Laurie Henes, her unique perspective on representation, and
Thanks for listening and don't forget to subscribe if you don't already, leave us a 5-star review wherever you get your podcasts. Follow us on Instagram for more and make sure to support all of the other awesome shows on the CITIUS network!
On leaving BAA after four years:
"I started to feel the itch for change [….] and as that feeling bubbled up and I thought more about moving up to the marathon, this felt like the right time to do it."
On entering 2023 unsponsored:
"I'm out here not just to set big goals, but to achieve big goals. I'm excited to try different things and I see what I can do."
On thriving in road races:
"When I'm on the track, I feel like a goldfish in a bowl. When I'm on the roads, I'm a shark in the ocean. It's so much bigger and the stakes are higher – there's more money, you're facing world champions and national record holders on a regular basis, so it's much more interesting."
On representation in the sport:
"Representation is super important. Being one of the few [American-born black women] in the pro field at Boston is very intimidating but also exciting – it's easier to push yourself when you're running for more than just you. And the bigger the stage, the more eyes on you."
Listen here:
Apple Podcasts | Spotify | anchor.fm
Follow:
Run Your Mouth on Facebook and Instagram
Erika Kemp on Twitter and Instagram